What is an Immersion Workshop?
Immersion Workshops are designed to let you learn by doing. Each workshop is facilitated by a Design Team of between 4 and 6 people. They are purposefully intense, fun and inspiring. Immerse yourself and discover how they enable groups to work at the top of their intelligene.
About Liberating Structures
Liberating Structures are easy-to-learn microstructures that enhance relational coordination and trust. They quickly foster lively participation in groups of any size, making it possible to truly include and unleash everyone. Liberating Structures are a disruptive innovation that can replace more controlling or constraining approaches.
Impression of an Immersion Workshop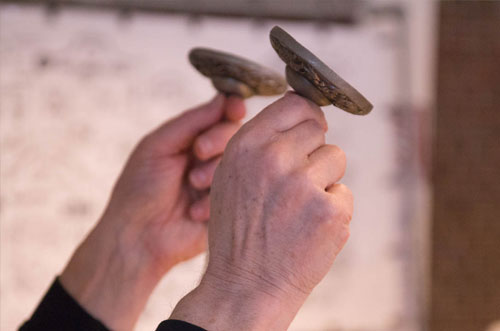 Involve everyone
Liberating Structures are designed to unleash individual brilliance and collective wisdom. With only a minimal set of boundaries, they create space for people that tend to follow, are more introverted or don't excel in group settings. Learn how.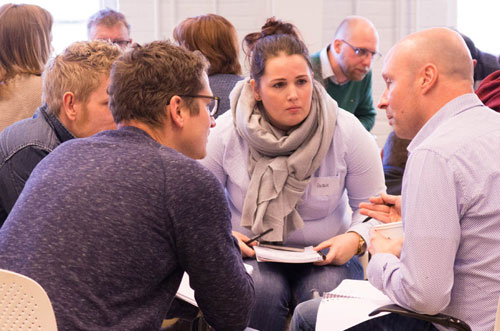 Unleash innovation
Extend your toolkit with a set of simple rules that unleash innovation in groups of any size. During the workshop you will experience over 20 different Liberating Structures and discover how easy it is to use them yourself.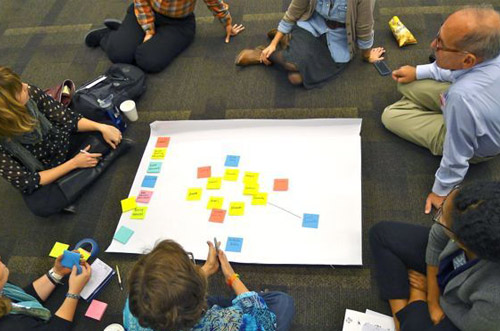 Everyone can do it
Learn from our Design Team, including at least Barry Overeem, sometimes Christiaan Verwijs and a changing group of members from the LS-community. We'll show that everyone can use Liberating Structures, independent of experience or training.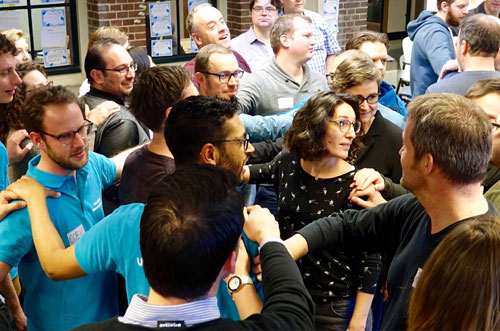 Meet the community
During the workshop you will meet many dozens of users of Liberating Structures. You will share stories and experiences with them, get to know what drives them and discover new insights and forge connections that will remain long after the workshop.
Select your tickets for the workshop below. Every ticket includes a free, luxurious lunch and free drinks and bites.
Single ticket
Join the Liberating Structures 2-day workshop with this ticket.
€950,-
Prices are excluding taxes and a servicefee for EventBrite.
Blog
Liberating Structures: Unleash and Involve Everyone
The conventional structures we use to communicate, make decisions and come up with fresh ideas in groups is fundamentally broken. Liberating Structures offer a new approach.
Read this post ...
Volkshotel
Wibautstraat 150
Amsterdam
The Netherlands