Ever seen people tuning out during a boring presentation or status update? Experienced a brainstorm where only a handful of people was actively involved, while the rest was busy checking their phone? Been part of a group where only one or two people decide course and strategy? Lets face it; the way we communicate, collaborate is fundamentally broken!
About Liberating Structures
Liberating Structures are easy-to-learn microstructures that enhance relational coordination and trust. They quickly foster lively participation in groups of any size, making it possible to truly include and unleash everyone. Liberating Structures are a disruptive innovation that can replace more controlling or constraining approaches. Some examples are 1-2-4-ALL, Troika Consulting and 25/10 Crowd Sourcing (with video).
About the workshop
On March 19 & 20, 2018 in Amsterdam, inventor Keith McCandless and pioneer Fisher Qua demonstrate the power of Liberating Structures during a 2-day immersion workshop. By immersing yourself in dozens of Liberating Structures, you will learn how to use them to give everybody the opportunity to work at the top of their intelligence and creativity.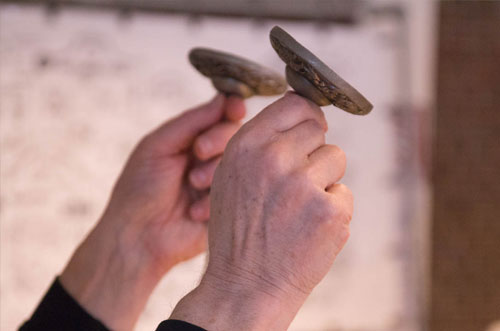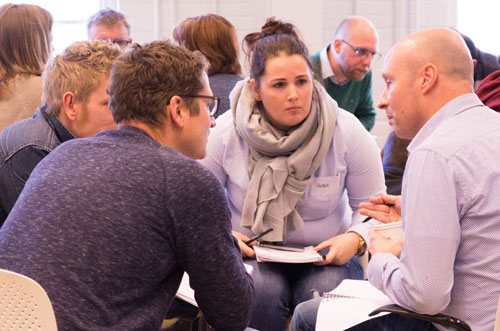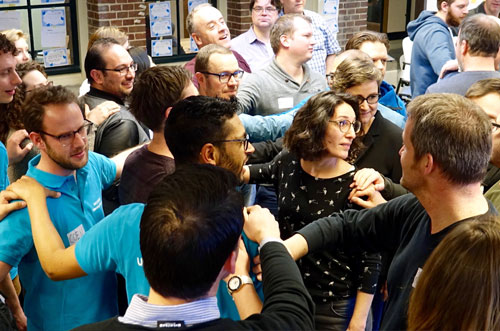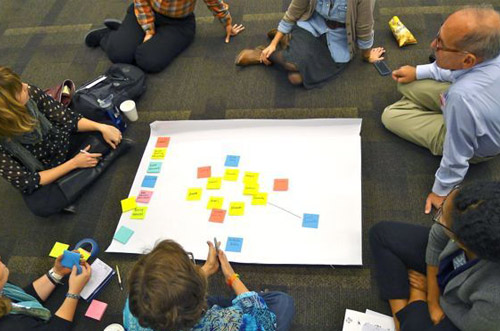 Learn to involve everyone
Liberating Structures are designed to unleash individual brilliance and collective wisdom. With only a minimal set of boundaries, they create space for people that tend to follow, are more introverted or don't excel in group settings. Learn how.
Engage groups of any size
Learn how to use Liberating Structures to engage groups of any size. During the 2-day workshop, you will experience and learn first-hand how they can be scaled from small groups to large groups (75 and beyond).
Learn from the founders
The 2-day workshop is co-faciliated by founder Keith McCandless (US) and pioneer Fisher Qua (US). Don't miss this unique opportunity to benefit from their expansive experience with Liberating Structures (over 10 years).
Expand your toolkit
During the workshop, you will experience many Liberating Structures first-hand. There are no presentations, facilitated discussions or brainstorms. Only Liberating Strucutres are practiced. A great way to expand your toolkit of facilitation-techniques as Scrum Master, Agile Coach or professional facilitator.
Select your tickets for the workshop on March 19 & 20 below. Every ticket includes a free, luxurious lunch and free drinks and bites.
Impact Hub
Impact Hub Amsterdam
2C Linnaeusstraat
1092 CK Amsterdam